New York State requires doctors to test all children for lead poisoning at ages 1 and 2. Only a blood test can tell how much lead is in a child's body. The Centers for Disease Control and Prevention determines what follow-up is needed for a child based on the amount of lead found in a child's blood.
To find out if your child needs a lead test call your child's doctor, or if you live in Onondaga County, complete the form here, call 315.435.3271, or email us at LeadFreeKids@ongov.net.

Upcoming Testing Dates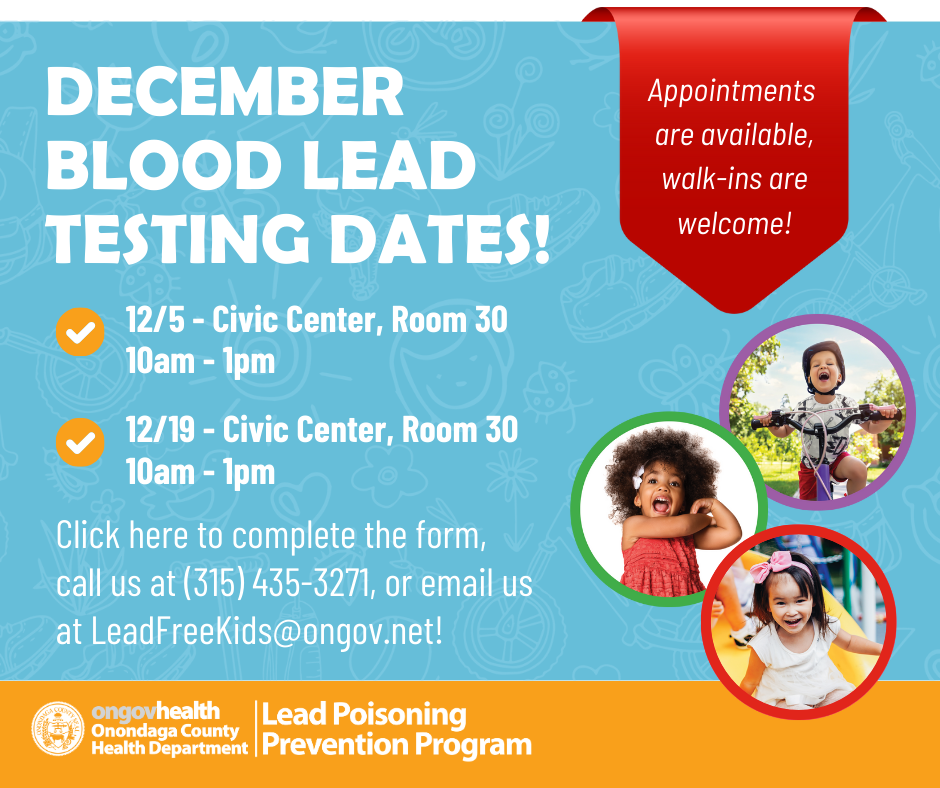 Have you seen our Mobile Lead Testing Van?
See these FAQs to learn more! Want to have our Lead Team at your next event? Complete this request form.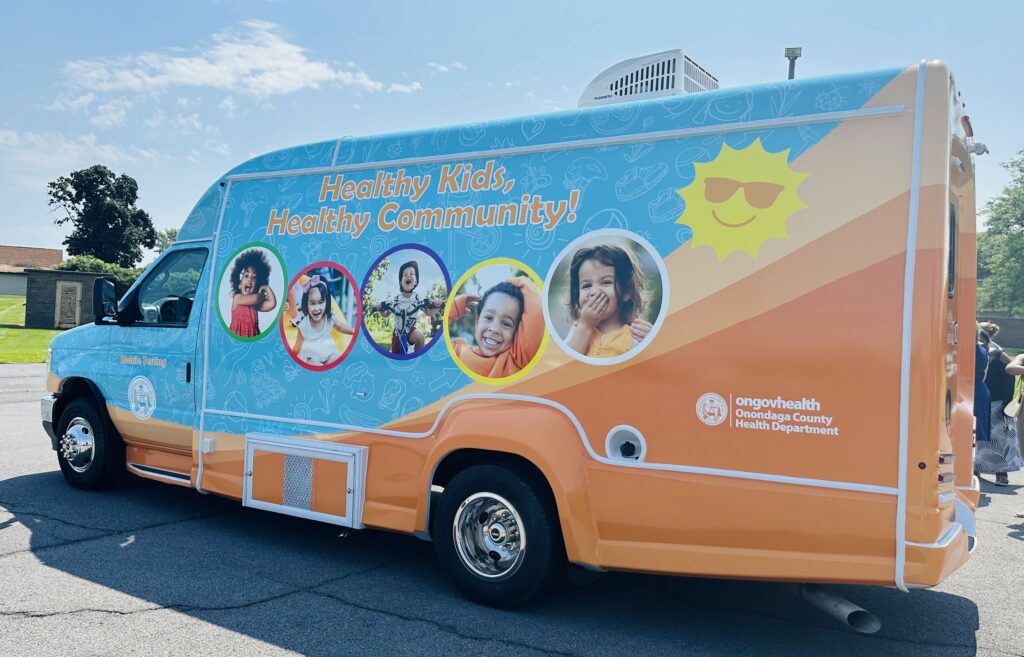 Need your child's lead test results?
To request the results of your child's lead test, please send a copy of your picture ID with the following completed forms:
Requests can be sent by email to LeadFreeKids@ongov.net or by mail to the Onondaga County Health Department, Lead Poisoning Control Program, 421 Montgomery St. 9th Floor, Syracuse, NY 13202. Additional information may be needed before results can be provided.
In-Office Lead Testing
Ask your child's healthcare provider about in-office lead testing with a simple fingerstick and an answer in just 3 minutes as part of your child's routine appointment!
Learn more!
Visit our Lead Program HOME PAGE for more information about lead poisoning prevention or call 315.435.3271.